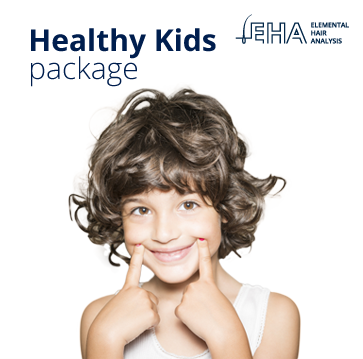 What's included?
EHA elemental hair analysis set
Consultation of the child's result at a promotional price
SEE AN EXAMPLE OF AN EHA TEST RESULT
price: 149 GBP 119 GBP
&nbsp
&nbsp
By buying a Healthy Kids package you're looking after the health of the most important person in your life!
You can perform an EHA analysis for your child and CONSULT THE EHA RESULT. The consultation will allow you to discuss all its components in detail, and dispel any doubts you have about your child's health
If you want to supplement element deficiencies in your child, you must focus on a proper diet and possible supplementation.