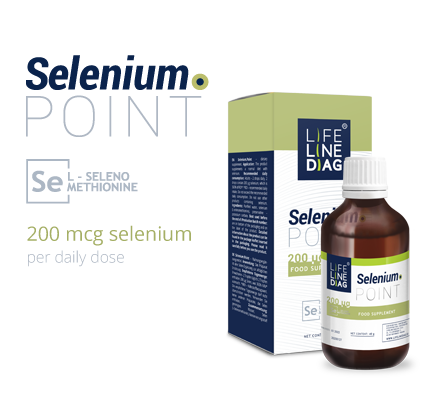 How does selenium work?
prevents inflammation
cleanses toxins and supports the proper liver function
supports the proper functioning of the thyroid
supports the cardiovascular system
Influence on immunity: strengthens the immune system, stimulates the immune response, helps prevent infections, relieves bacterial and viral infections.
40 g
price: 17.90 GBP 15.90 GBP
&nbsp
&nbsp
Selenium – efficacy tests:
Laboratory tests on a control group of organisms with cancer have shown that in organisms given appropriate doses of selenium, the production of antibodies increased 20-30x compared with the part of the control group that did not receive this element.
The research was carried out by Dr. John Martin from Aurora Denver Cardiology Associates, Denver, Colorado, USA.
Did you know that:
During normal metabolism, every cell is subjected to approximately 1,000 'oxidative hits' per day? This is a process that contributes to the natural ageing of the body? However, excessive production of free radicals or the inability to maintain the production of radicals at an appropriate level are considered to be the cause of premature or accelerated ageing. Selenium deficiency causes a decrease in the activity of glutathione peroxidase, which makes us age prematurely, and results in lipofuscin deposition and chronic inflammation.
 Choose Selenium.Point
Thanks to its liquid form and the use of the best form of selenium, Selenium.Point guarantees the most effective absorption of nutrients by the body.
Due to the very high concentration of selenium, a small amount of the product meets the body's daily requirements for this ingredient.
The dark glass packaging guarantees that the product remains pure and prevents unwanted chemical reactions.

Selenium dosage
The product does not contain additional flavour enhancers, flavours, colours or additives, which means that it provides only what the body needs – 200 μg of selenium in a daily dose.
Effective combinations
The best results of selenium supplementation will be obtained by combining it with zinc, sodium, potassium, calcium, manganese, iron, copper, and vitamins E, B6 and C.